Unibet Review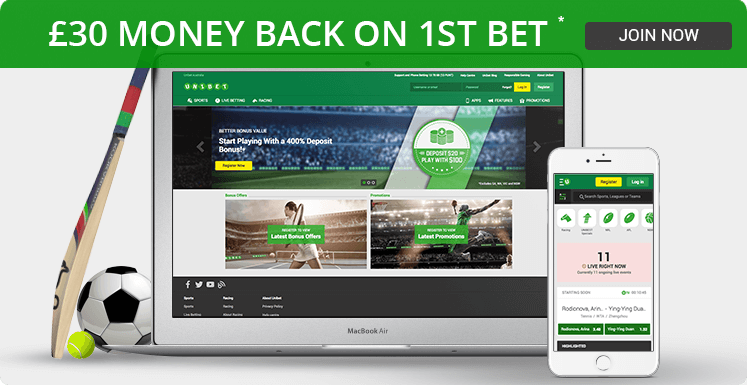 Unibet might be Sweden's premier iGaming platform, but it's undoubtedly the darling of Europe's sports betting scene. Established in 1997 and now serving more than 15 million customers in over 100 countries, Unibet has become a leader in its field over the years thanks to two things: quality and innovation. High time then, for a Betcirca Unibet review!
By injecting as much entertainment into its products as there is value, punters of all persuasions have been able to find a home at Unibet. Indeed, while other online operators have tended to cater for the "hardcore" customer specifically over the last decade, Unibet has moved in the opposite direction. Today, whether you're a sports bettor or a fan of casino and poker games, Unibet has created a platform where fun is the name of the game.
Great, so that means I have to put up with quirky animations and a stream of low stakes betting options? Certainly not. Like all savvy operators, Unibet hasn't forgotten about its regulars as we'll explain here in our comprehensive Unibet review.
Unibet at a Glance
Name: Unibet
Established: 1997
Languages: English, Swedish, Norwegian, Danish, Belgian (Dutch or French), Finnish and Romanian
Deposit Options: Visa, Maestro, MasterCard, Electron, Laser, Bank Wire, Neteller, Skrill, Paysafecard and Ukash
Unique Features: Two layout options, live streaming, BetUP
Software and Interface
If there's one selling point that makes Unibet standout among its peers, it's the dual interface. Anyone that's been around the online betting industry for the last decade will have seen physical changes among the top operators. With mobile gaming becoming a standard and players expecting more efficiency and less fuss, sites have had to respond with slicker designs that remove borders, scale back the menus and change size to suit a player's browsing window.
Unsurprisingly, Unibet has followed this trend, but it hasn't forgotten its roots. When you land on the homepage you'll have two main options "sports" and "sports (old)". If you're someone who enjoys more visual effects, various sidebars and boxouts as well as long lists of odds, then the "old" tab is for you. Although just as easy to navigate as the new design, this layout is certainly a throwback to the way online sports betting sites looked five years ago.
Fortunately, through a combination of clearly delineated boxes, a clever use of contrasting colours (white, black and green) and one-click shortcuts, this interface remains attractive and functional at the same time. However, if you're in the market for something a little less cluttered, the "sports" tab has a distinct mobile vibe.
To the left of the page you'll find a familiar looking menu, but in the centre you'll see individual boxouts for a selection of betting markets. Instead of lumping everything together in a long list, this interface breaks each option down into smaller parts. The beauty of this is that certain sections can be removed as you reduce the size of your screen, meaning you can stay on top of the action regardless of the device you're using.
What's on the Menu?
If you're looking for an extensive list of sports betting options then stop right now and head over to Unibet. As well as covering all the bases in terms of sports – from the mainstream to the exotic – Unibet has thousands of live and pre-game markets. In fact, besides the heading for each sport you'll see just how many active markets there are. For example, if we take football on its own, you'll typically find more than 23,000 betting options every day!
Beyond football, the Unibet sports betting menu boasts 36 different betting markets, including:
Horse racing
Snooker
MMA
Tennis
Boxing
Handball
TV
Politics
WWE
Surfing
American football
Basketball
Baseball
Why Does Unibet Get the Betcirca Seal of Approval?
Aside from a clever interface, Unibet gets our seal of approval for two reasons: live streaming and BetUP. If you're a fan of live sport and don't want to move away from your screen to see the latest action, Unibet offers a host of streams throughout the year. Located in their own tab (unsurprisingly the "live streaming" tab), these streams cover a range of sports, including football, tennis and horse racing, but also provide live stats. Basically, as you're watching the action, you can also get a running update of the elapsed time, the score and the odds.
Beyond the live streaming feature, Unibet is unique thanks to its BetUP option. Essentially a pool betting system, players buy-in to an event (a pool) for a set amount and their job is to predict the outcomes listed. The more people that enter, the larger the prize pool and each correct prediction a player makes the more points they get. Finish in the top ranked players at the end of the competition and you'll win a share of the prize money: simple!
The Banker: How to Make Yourself an Odds On Favourite
Naturally, getting something extra as a newbie is also possible at Unibet. Although you'll find plenty of free bets, cash back offers and enhanced odds once you're registered, the first deal is a no lose bet. After opening your account and making a real money deposit, your first bet be will given an extra life.
To get some cash back if you lose, simply place a bet (up to £30) on any win market. Once the result has been decided, any loss you incur will be refunded to your account in the form of a bet token. This token will be equal to your initial stake and be valid for any real money bet on the site.
Stop! Help!
Need some help? No problem, just use one of the following options to get some expert help 24/7:
Live Chat
Phone: 0800 329 393 / 0207 257 8701
Email: info-uk@unibetsupport.com
Should I Join Up?
If you're looking for an online betting site that has a longstanding pedigree as well as a forward-thinking management team, then Unibet is for you. One thing that became immediately apparent during our Unibet review was that whether you're old school or new school, a newbie or a pro, this site has everything you need and more.
From two impressive interfaces to a unique selection of betting options, anyone that joins Unibet should have plenty of ways to get the most out of their online sports betting experience.